Recruitment
Our ambition
We are a French company based in Paris. Our ambition is to reinvent the magazine industry. We want to give any communities – companies, schools, families, passionate people... - the opportunity to tell their story in a successful way, through a magazine.
We are a fast-growing company and we
need you: come aboard!
The Madmagz's team is bound by P.A.C.T.E.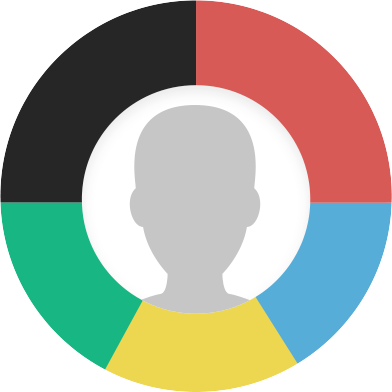 Passionate

Whether it be code, web design, e-marketing or accounting, even before considering doing it as a job, you were already doing it for passion! Your work is more than just a job, you are fascinated by the web and new technology.

Ambitious

You aspire to be the best in your field by drawing inspiration from the best and pushing your own limits with always greater challenges.

Cosmopolitan

Yannick has roots in both France and the West Indies. Louis, in the footsteps of his diplomat father, spent his childhood in Africa. Willem was born in Holland, grew up in France and studied in New York where he worked for two startups. Paola has one foot in Africa and the other one in Paris, etc.

Team player

"All for one and one for all!" Documents, calendars, tasks…: all tools are collaborative, all documents are shared. Our team meets every Friday to share projects and ideas.

Entrepreneurial

Whatever your field, the path is wide open, there is great room for growth, all remains to be done! No endless meetings: you are totally independent and, if needed, a quick yes or no suffices!
Our values
We have only one: simplicity. In everything we do, in the way we communicate, in our relationships, etc. Simplicity is magic.
Rituals
all hands meeting

Every Mondays, everyone share with the team the essential elements of the previous week.

team lunch

One every two weeks, the lunch is offered by the company !

team event

Every month, we meet somewhere in Paris to share a pleasant moment together.
6 Reasons to Join Us

The project
Madmagz is a global innovation at the crossroads of media and technology and impacting millions of individuals. What could be more rewarding than knowing that your work impacts the lives of others!

The team
The team is made up of a dozen young talents (27 years old on average) who are all dynamic, passionate and cosmopolitan. Each team member learns from others' experiences and progresses rapidly.

Your mission
Because there is much to be done and the team is small, you will be highly autonomous in an environment where decisions are made rapidly. You won't be an intern or a nameless employee: leave your mark!

The environment
We are dedicated to our work but the environment is relaxed. Humour (and even tomfoolery!) is not out of the ordinary and there is no dress code.

The terms
Your salary is above the industry average and you have access to a quality health insurance plan. An employee stock ownership plan is in place. And telework is a common practice.

Your horizons
No politics, no salary scales, no bias based on diplomas: Madmagz is a pure meritocracy founded on the value of your contributions. The more you contribute, the greater your responsibilities and means.
Marketer? Developer? Designer? Business Developer? Please send your resume at: [email protected].